43rd Annual Corvette & High Performance Meet!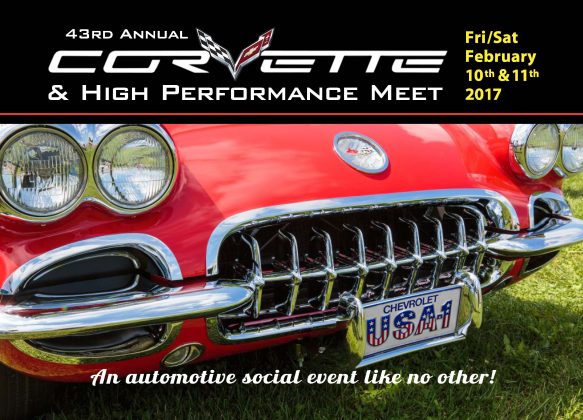 Save the Dates!
February 10 & 11, 2017 – Friday and Saturday
Washington State Fair Events Center
Puyallup, WA
Friday

: 2PM to 6PM, Early preview for buyers who can't wait!
$12 (everybody over the age of 12)
NOTE: Not all vendors will be set up or necessarily open for business Friday evening!
Saturday

: 8AM to 4PM
$11 (adults), $10 (seniors over 65 and active Military), $8 ( youths 13 thru 16)
DOWNLOAD
Friday: 2:00PM – 6:00PM Saturday: 8:00AM – 4:00PM
The 2017 event will be presented as a Friday/Saturday event only. Public will be admitted after 2:00PM Friday. Saturday public hours will be 8:00AM to 4:00PM. No Sunday activity or grounds access. Our On-Site Registration form is downloadable from this site. At the gate registration is Friday 8:00AM to 8:00PM and will open 7:00AM on Saturday.
You can also contact us at 360-786-8844 or lwjohnson@corvettehp.com to request a form be emailed to you or if you have questions.